Hey, I'm Eytan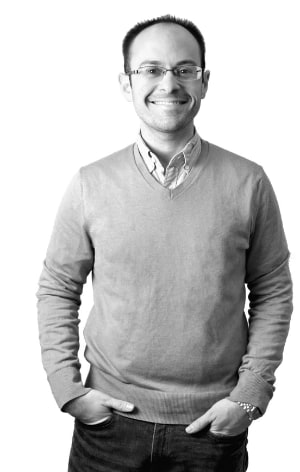 A little bit more about me…
From the military to high-tech, I've been at the intersection of storytelling and digital amplification for some time now. If you want the full story, read on. If you want some more recent updates, connect with me on LinkedIn.
I'm originally from Chicago and live in Israel with my wife and three incredible kids. They talk a lot but, hey, my first grade teacher also called me the smallest kid in first grade with the biggest mouth.
Thanks, Ms. Fasano.
I have a background in strategic communication, PR and excessive coookie baking.
I'm a major in reservces in the Israel Defense Forces where I served as the Spokesperson to North American Media, crafting and conveying strategic messaging to the largest media and production companies in the world, from Buzzfeed to the Wall Street Journal and National Geographic to CNN. I also in served some other roles that aren't as interesting and tweeted back and forth with Captain Crunch a bunch of times.
But let's talk marketing
I always loved tech. I didn't always love freight. Now I like both. Heck, the New York Times called me a freight nerd and I was good with it.
I run marketing at Freightos, a digitial freight booking platform where I led marketing from when Freightos was a <10 person company to a Nasdaq-traded global platform that - in some countries - handles over 20% of cargo in our scope. I love being hands on while making space for ny outstanding team to take the lead. I head up full marketing stack operations, from positioning and branding to digital and traditional marketing channels. I have a data-driven marketing approach, with an emphasis on content marketing, analyst relations, press engagements and online customer journeys.
When I say data, by the way, I really mean it. Data storytelling is very, very much my jam.
Want to work with me?
Cool. I love to share marketing and data expertise.
Beyond Freightos, I also like to help businesses and organizations get their feet wet with strategic positioning and branding, as well as social media and marketing strategies. If that's interesting, reach out to me here. If it's not, don't.